WebsiteToolTester is supported by readers like yourself. We may earn an affiliate commission when you purchase through our links. Of course, this won't increase the price you are paying.
Weebly is one of the largest site builders with more than 50m websites built. Unlike many competitors, Weebly have always been more interested in improvements to their platform's technology rather than running expensive marketing campaigns.
After Weebly got acquired by ecommerce company Square in 2018 we noticed a considerably slower rollout of new features though. While this sends mixed signals to us as a review site, it doesn't necessarily mean that things are deteriorating. There is also substantial value in improving what you've already got. But more on that later.
Weebly Review: What to expect?
Weebly offers a drag-and-drop website builder with 40+ mobile-friendly themes. It includes a blog, image galleries and an online store. Next to the free plan there is Weebly Professional at $12/month, which is the cheapest ad-free plan and lets you use your own domain name.
The first thing we noticed when trying Weebly was how easy it is to use. It's like stepping into someone else's kitchen and immediately finding everything you need to cook. The tools, like their drag and drop editor, are intuitive and super friendly to beginners.
They also keep the pricing simple. After the free plan (with a Weebly ad in the footer), there are three premium offers called Personal, Professional and Performance, which we describe in more detail in a minute.
A thing to note is that we've used Weebly to build a couple of projects ourselves. One of them, Barcelona-Museum.com, comprises more than 100 pages, and we were very impressed with how well Weebly handles larger websites. For instance, Wix or Squarespace would make it harder to manage a huge number of articles.
Landing page for our Weebly-created website. Works great with 100+ pages
On top of that, Weebly makes it easy to edit or add a bit of code, so if you or someone on your team knows programming, the sky's the limit.
Let's now dive into the nitty-gritty of the Weebly website builder:
Weebly Pricing
$0

Free

Displays a Weebly ad in the footer and doesn't come with a proper domain name.

$6

Personal

Connect your site with a domain name, but the Weebly ad shows in the footer.

$12

Professional

Includes additional features such as video and audio players and phone support. Ad-free.

$26

Performance

Comes with additional ecommerce features for larger web stores.
Monthly prices based on a 1-year contract. Free domain the first year. It renews at $19.95 per year.
Pros and Cons of Using Weebly
Ease of use
every single website builder claims that they are the easiest to use. In the case of Weebly, it's true.
Responsive Themes
Weebly's themes not only look great but they will also perfectly adapt to mobile devices. If there only were a few more of them!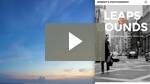 App Center
You can add additional features to your site with only a few clicks. There's a good selection of Weebly's own apps as well as third party ones.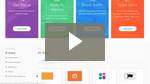 Team Management
If you're not the only one who works on your website, you can assign other editors and give them access.
Membership Areas
With Weebly you can open certain parts of your website to members only. It's up to you if the registration is publicly available or not.
Limited Design Flexibility
Compared to website builders like Wix you are not quite as free to move site elements around. Some people like the structure Weebly provides, others prefer total freedom. You'll have to find out what's your preference.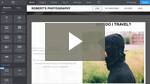 International Websites
Although they feature a couple of third-party apps, we haven't found a great way to create a website in multiple languages that is also SEO-friendly. Webnode is a much better choice in this case. What's more: for some reason, Weebly blocks traffic from Russia, Ukraine and China. Not great for international websites.
Rating Details
criterion
rating
comments

Ease of use

This is exactly how a website builder should be. There's no learning curve with Weebly, so you'll have your website up and running in no time. Just drag and drop new elements onto your page and click them to edit their settings and features.

Choice and flexibility of design (templates)

There are plenty of stylish themes with different page layouts for different uses (e.g. portfolio, a section to present your team etc.). They are all responsive (meaning: optimized for smartphones and tablets). It's possible to add video backgrounds and animate background pictures. The templates can also be edited via the source code. The only slight drawback: you can't edit or change elements on your mobile website. You'll have to accept what Weebly generates (which, frankly, most of the time is fine).

Advertisement-free

The Free and Personal plans shows a bar at the bottom of the screen with the Weebly logo. All other paid plans are ad-free.

Languages

Currently available in English and many other languages. No special feature to create multilingual sites but workarounds do exist. Do not use Weebly for non-English character sets like Russian, Chinese or Arabic as they are not fully supported.

Features

Your own domain name (e.g. .com or .net)

For your first year, you'll get a domain name for free, which will cost you $19.95 from the second year onwards. Some of the available domain endings are .com, and .ca. Or you can bring your own domain with you from another provider, and redirect it to Weebly. Learn more about Weebly domains and email accounts here.

Depth of navigation

Unlimited levels of navigation hierarchy. A drop-down menu is automatically added to the navigation area. Weebly supports large site structures.

Widgets (small tools to add extra functionality)

Image galleries, video and music players, and other gadgets are all included in the editor. And there are other useful applications, too, such as tables, calendars, social media widgets and more to be found in the Weebly App Center.

Monetization

Using banner ads or Google AdSense for example.

E-Commerce

Weebly offers a robust and easy-to-use shopping cart with SSL encryption and all major payment options. They let you add product videos and also the available SEO options are great. What makes the online store stand out from their competition like Wix and Squarespace is the automated tax and shipping calculator. Also includes inventory management. Detailed information can be found in our Weebly Ecommerce review.

Search Engine Optimization (SEO)

Title, meta and description tags are all customizable at page level, as are your images' ALT text. URLs are freely editable as well. The use of headlines (H1, H2 etc.) is limited. Learn more about it here.

Blog

All the important basic features are included, and it's very search engine friendly. Blog entries can be scheduled, and you can integrate alternative commenting systems such as Disqus or Facebook. One drawback, however, is that you can't run a blog with multiple authors.

Visitor statistics

A simple statistics tool is available in the free plan. More detailed statistics are included in an upgrade. Or you can integrate Google Analytics, if you prefer.

Contact form

You can create detailed contact pages, including a contact form and Google Maps integration, with just one click. And adapting it to meet your own needs is very simple.

Password protection & member areas

Available from the Professional plan. You can either protect the entire site or selected pages. There is also a membership area that is available that lets you share certain content only with site members. Professional allows you to add up to 100 members, while Performance has no limit and also gives you the option of letting your visitors sign up on a public form.

Newsletter tool

Weebly's own newsletter service is called Promote and lets you easily send marketing emails (see pricing). It's nicely integrated into Weebly but not the cheapest option available. You can also plug in external providers via their App Center. Other email services can be found here.

Add HTML code

Allows you to add external widgets and other tools.

Storage space

Unlimited

Only the free plan has a limit of 500 MB. Your files cannot exceed 10 MB each on the free plan, or 250 MB each on the Professional plan. But other than that, the sky's the limit! No limits on bandwidth either with Weebly's web hosting.

Backups & Restore

It is possible to download backups of your site, but this is a manual process and you won't be able to restore them.

Support

FAQ

Chat

Email

Telephone

Email, help center and live chat (however, we found they are not that easy to reach on chat). Email support usually responded competently and quickly to our questions. To skip the line you can purchase the Performance plan (priority support).

Fun Factor

Weebly listens to their users and continuously improves the product. We also like their non-aggressive sales style.

Overall Rating

4.4/5

Weebly is one of the best website builders on the market. It offers unparalleled ease of use and a wide array of innovative features through an extremely efficient user interface. They should provide a better way to purchase email accounts; but other than that, Weebly hits the spot.
Let's now take a look at some of Weebly's key features in a bit more detail:
What Makes Weebly So Easy to Use?
Good question. The first thing you'll notice is how nicely the drag and drop interface is designed. Just select the element you want on the left, and place it on your layout on the right.
Weebly's excellent drag and drop page builder.
You'll find that elements snap into place and arrange themselves perfectly on the page. Other solutions, such as Wix, forego the grid system, so it's quite possible to end up with overlapping elements. With Weebly, no risk of that happening.
Clean, sharp grid-based layouts. What more could you want?
Working with text is also a breeze in Weebly. You just click what you want to edit and type your own words in the box. Some other solutions use "entry masks" which are a bit more abstract and not always easy to work with.
The navigation system also works wonders. You can dig deep into menus and submenus: Weebly handles them like a charm.
No amount of navigation level is too complex for Weebly.
Finally, if you get stuck anywhere, the Weebly knowledge base can answer a lot of questions through clear tutorials and step by step guides. Failing that, the support is excellent, whether by email, chat, or phone.
So are there any downsides? That depends. If you want more freedom with your layouts, then you might feel frustrated by the rigid grid system. You should go for Wix. This competitor also has an automated solution (Wix ADI) that can build the website for you pretty much by itself. You can possibly shave off a few minutes of your website building time.
There are also two things we'd like to see. First is a global undo button. You can undo what you type in text boxes, but it would be nice to erase mistakes when you move or add elements. Secondly, Weebly doesn't have a general media database that keeps all your pictures. You'll have to re-upload images for every element that needs them.
Which Weebly Pricing Plan is Best for Me?
We'd say the main question to ask yourself is: do I need a fully ad-free website? If so, you will need at least the Professional plan.
It will offer everything you need for displaying information about your services, portfolio or company details. Other features of the Professional plan are:
Fancy header with slideshow or video background.
Integrated video / audio player
Password-protected pages
Membership module – to let users sign in and access private sections of the website
For a more complete breakdown, please refer to our full Weebly pricing comparison page.
SEO: How Will My Weebly Site Rank On Google?
Let's get one thing out of the way first: if you are an advanced SEO expert who absolutely needs to rank #1 on search engines for a really competitive keyword, you might have a tough time with Weebly. It's not impossible, but there are limitations:
Your headings are limited to H2. There's a free app that lets you add headings from h1 to h6, however, it messes a bit with your formatting. We wonder why Weebly doesn't integrate it into their system.
Certain pages (categories and product pages) add a mandatory string to your URL. You get things like www.yoursite.com

/store/p1/

my-product/yellow. Not a huge issue unless your site is not in English. Same with the blog posts, they'll have '/blog/' in the URL structure and this can't be changed.
Adding structured data ( Rich Snippets) is done via source code. But you are on your own as Weebly doesn't help.
On the plus side, Weebly does things really well when it comes to:
URL, Title tags & meta-descriptions. You can customize them, along as Alt texts for images. This is especially important to rank your images.
301 redirects. You can control them to avoid broken links when a page URL has been changed. Google deeply dislikes 404 pages.
Image optimization. Weebly does a great job at compressing the images you upload. This improves speed, always a boon for SEO.
Still a bit confused about SEO? Don't forget that we have a full guide on the subject here.
Security & Backups: How Safe and Secure is a Weebly Website?
As far as we know, very safe. The company takes security very seriously. They promote strong passwords, and offer SSL encryption on all plans. Even the free tier will run on https which offers an extra layer of security. Especially important for on-site personal data exchange (e.g. credit card or email address).
Weebly offers de facto SSL encryption on all plans, even free ones.
Unfortunately, we wish Weebly offered more in the way of backup and restore systems. You have to take care of it manually by saving your site as a .zip file regularly. And there's no restore function in case disaster strikes. Wix, for instance, tracks new changes and lets you jump back in time to a previous version of your site.
Weebly Design Options and Templates: Making it Look Good
We have a detailed article about Weebly's templates where you can read the main pros and cons. However, we want to give you here a quick overview of the main features here.
The first thing to note is that Weebly doesn't have a ton of template designs (around 50), but you should easily be able to find one you like. There are different categories available: Online Store, Business, Portfolio, Personal, Event and Blog.
They automatically look great on every device (by being responsive), and they can be adapted to match your own personal needs, using the templates as a base. No need for you to get a web design diploma!
Weebly's Template Selection – Sharp and clean, in our opinion
Of course, if you are all about design, and absolutely need to be able to customize it down to the last pixel, you should check out Wix in addition. Their template selection is unmatched and they have an even more flexible editor…
… unless you are confident with coding. This is because Weebly, unlike other builders, gives you access to the template source code.
A template source code for designers who work with code
Want to dig under the hood and modify the CSS and HTML? You'll have free reign here, as you can see in the image above.
Ecommerce: Is a Weebly Online Store Worth it?
We'd say yes, with a caveat. It's great to sell physical and digital products for small and medium-sized shops, but maybe not for huge ones. Although you can use the import and export function to manage large number of items, you might find Weebly lacking in features for massive stores.
Easily add products to a Weebly store.
You can even start an online store in the free plan, which is really great and not something you see very often. Obviously, it won't look very professional to start an ecommerce business in Free or Personal as there's the Weebly ad in the footer. But Professional is a decent place to start as you can always upgrade to Performance should you need Abandoned Cart Emails or priority support.
Still confused about the various online store plans? You can find detailed information in our Weebly Online Shop review.
App Store: Can I Enhance My Website with Add-Ons?
You bet! There are no less than 300 apps in a number of categories such as eCommerce, Communication, Marketing, Social, or  Site Tools. Some are free, some are paid. Some are built by Weebly, some by third-party developers. For the latter, there is always an (unlikely) chance that it might shut down one day. Also a pity the apps made by Weebly are quite limited.
However, one thing all the apps have in common is a super easy installation feature. One click and bam! All apps are tested and will work instantly on your website. We tried some cool ones like a way to add tables, event calendars, and info bars to display special information. Our only qualm is that the quality and quantity of apps is a slightly inferior those in the Wix App Store.
Weebly Review: Conclusion
Weebly scores high, mostly for its ease of use, the powerful ecommerce store, and their responsive templates. It's also great that external apps can be added to Weebly sites. They should improve their design selection and also roll out new features more frequently.
When we first started testing Weebly many years ago, it was just another website builder. That has completely changed: Weebly has now evolved into an outstanding site building tool that is better than most competitors. It's simple, uncluttered and easy to use – which is exactly what people with limited technical skills need when it comes to creating their own internet presence.
Of course, it's not 100% perfect. We'd like to see a bit more templates, for instance. Getting an email address attached to your domain is also a bit pricey, as they recommend Google Workspace, which costs $6 per month, per user. (Although there are workarounds, as you can see in the FAQ below).
It will be also interesting to watch where things are heading now that they belong to Square. Their new logo already suggests that ecommerce will play a major role in the future.
But all in all, Weebly reaches the top of our list of website builders. Their ease of use combined with cool tools like the iOS or Android app for editing your site on the go, or the number of add-ons available in the app center makes it robust, and fun to use.
Enough with the theory: Try it out for yourself and see how you like it!
Is Weebly the right site builder for me?
You want to create easily a website
You need control of your SEO
You also need a good online store and blog
You don't want to pay extra for email and domain.
You need full control of placing elements (photos, etc.). Wix does a better job with this.
Weebly User Reviews
Elizabeth
Other artists friends told me they also used it and found it to be user friendly.
K Hart
Weebly made it easy to test out their product and trial it for free.
Laura
Very intuitive site, was able to put together my site in an afternoon.
Weebly Alternatives
Wix
Read Review
Duda
Read Review
Jimdo
Read Review
Wix: If you need more freedom for your designs then Wix might be the best solution for your project. Many additional features can be added through the Wix App Store (including ecommerce tools). Generally, the quality of their apps is higher than Weebly's whereas customer support is a bit poorer with Wix. Learn more in our dedicated Wix vs. Weebly blog post.
Duda: This website builder is great for creating multilingual websites. Also interesting is the personalize feature set that allows you to show information based on the user's location or timezone (e.g. a summer sale for customers in Los Angeles).
Jimdo: They jumped onto the "AI Website Builder" bandwagon, offering a website creator that builds your site almost by itself requiring minimal input from you.
WordPress: You'll have to invest a lot more time to launch a WordPress.org website but on the bright side you have access to nearly unlimited themes and plugins. You will have to set up your own hosting space and ideally find a WP developer who can help you when there are any issues. Read our Weebly vs. WordPress article here.
Check out this post to find even more Alternatives to Weebly. Or use our smart finder to help you choose the best solution for your project.
Techie Stuff (Mainly for Geeks)
Here is the "uptime" of our Weebly demo site for the past year. Every outage means that the website is not accessible. An uptime of 100% would be ideal. Anything less than 99.90% is considered relatively poor. Weebly's score of 99.97% is a very good result compared to its competitors!
Response time: what you can see in the blue graph here is the number of milliseconds it takes for Weebly's servers to respond. A value in between 200-500ms is relatively good: more than 800ms can feel slow to your visitors. At the end you can see the graph go up: that was when this website's SSL-encryption got enabled. More security also means a slightly slower website.
Weebly's servers are based in the US, which means that loading times are fastest there.
| Weebly | Desktop | Mobile |
| --- | --- | --- |
| Template 1 | 85 | 66 |
| Template 2 | 86 | 67 |
| Template 3 | 85 | 66 |
| Average Rating | 85.3 | 66.3 |
Loading speed is an important ranking factor for Google. That's why we selected three random Weebly templates and tested them for their page speed using Google PageSpeed Insights. Anything below 70 is relatively poor, a rating of above 80 is considered as good. The maximum is 100 points.
FAQ
If I choose the Weebly Personal package now, can I later change to the Performance plan?
Yes, that's possible. All previous payments will be credited so won't loose any money.
Should I purchase my domain name from Weebly? Or is it better to use a service like GoDaddy?
Does Weebly provide email accounts?
They offer email addresses through Google Workspace. This is a professional solution but it will set you back $49 per user (yearly). For many this won't be ideal as it's a bit pricey.
A better approach would be to purchase your domain name through an external registrar, (e.g. Namecheap, which is the cheapest option we know of), point it to Weebly and set up email there. Namecheap charges around $10-15 per year for a domain name and another $10 per email account.
How much does Weebly cost?
Weebly comes with several plans: Weebly Free (no cost), Weebly Personal ($8 per month), Weebly Professional ($12 per month), and Weebly Performance ($26 per month). These prices are for 1-year contracts; monthly and two-year deals are also available.
If you'd like to find out all the prices and fees for Weebly, check our detailed Weebly pricing article.
Who owns a Weebly website?
Weebly customers are the owners of their Weebly site and the generated content. In other words, once you cancel your account with Weebly, they don't have the right to host your content there anymore. Additionally, if you've purchased a domain name through Weebly you are the sole owner of it, which means that you can transfer it to a different registrar if you like.
Is Weebly free to use?
Yes, Weebly can be completely free to use as it's a freemium business model. This means that they offer paid plans with advanced features (e.g. registered users, or your own domain name) and a Weebly Free plan that shows ads at $0, but with some limitations (e.g. limited storage).
Which browser should I use for Weebly?
Generally, any of the major browsers (FireFox, Chrome, Safari, Edge, etc) will work fine, just make sure it is updated.
I saw that I can also get Weebly through Bluehost or HostGator. Should I sign up with Weebly directly?
The advantage of signing up for Weebly through Bluehost or HostGator is that they provide a domain name and email accounts. But Bluehost's offering is more expensive than signing up with Weebly directly. What's important is that it may take longer to receive new feature updates and you won't be able to use Weebly's support. If you still want to give it a try, you can do so here.
What can I do with the iOS & Android App?
Weebly offers the possibility to edit and manage your site on the go with the iPhone and Android App for Smartphones; you will be able to create blog posts, add text, photos, videos, share your articles, check your site's statistics and manage your site's comments. With the iPad and the Tablet App you will even be able to create a site from scratch using the mobile editor.
Check out these screenshots of the Apps:
Is there a free trial for Weebly Professional or Performance?
No, unfortunately not. We'd recommend an exhaustive test of the Weebly Free version. There is, however, a 30-day money back guarantee.
Can I really use the free version of Weebly and connect my existing domain name for free?
No, not anymore. You need a paid plan to do that.
Where is Weebly from and where do they host my website?
Weebly hosts their customer's websites in the USA (California). San Francisco is also where they are from.
In 2018 Weebly got acquired by Square, a mobile payment processor for $365m. (Not to be confused with Squarespace.)
Latest Review Updates
13 Dec 2019 – Pricing update, new plans added.
13 Nov 2019 – Weebly abandoned the 3% transaction fee.
27 May 2019 – Weebly's Starter plan is no longer available.
23 Apr 2019 – Weebly is blocking visitors from China, Russia and Ukraine. Not great for international websites.
26 Mar 2019 – Starter plan not available in all countries anymore. Other smaller updates.
03 May 2018 – Weebly got acquired by Square for $365m.
28 Feb 2018 – Updates in the uptime section
26 Jan 2018 – General update, more examples added.
14 Jun 2017 – Readjusting the rating
25 Apr 2017 – GoDaddy email information updated
21 Mar 2017 – More information about alternatives
10 Mar 2017 – FAQ about supported browsers updated
10 Mar 2017 – More information in the FAQ
17 Jan 2017 – Backup & Restore section added.
12 Jan 2017 – Added Weebly Page Speed Test
11 Jan 2017 – Weebly's uptime and response time added.
15 Nov 2016 – Pros and cons section added.
29 Sep 2016- New video review added.
23 Sep 2016 – Weebly 4 update. New plan available with new features.
09 Mar 2016 – Weebly doesn't let free websites be indexed by search engines any longer. For paid plans there is no change. Update: fortunately this change has been reversed, free websites can be indexed by Google and other search engines again.
01 Mar 2016 – Weebly Promote added
03 Feb 2016 – New use case section added
19 Nov 2015 – Review update (Weebly Carbon)
06 Nov 2015- New domains available
07 Aug 2014 – Price increase
12 Mar 2014 – Weebly has introduced a new Android app
26 Nov 2014- Updates for the blog und new membership feature added
17 Feb 2014- Google Apps integration for email accounts (see FAQ)
11 Feb 2014 – Addition to Languages (limited support of foreign character sets)
04 Jan 2014- Weebly finally doesn't take a 50% cut on Google AdSense ads anymore.
29 Nov 2013 -Added Weebly Online Store Review
28 Oct 2013- Weebly Support offers now live chat.
09 Oct 2013 – Existing domain names cannot be connected to free Weebly sites anymore.
21 Jun 2013 – New video review of the updated editor
02 May 2013 – New editor design and a price increase: Starter is now $4 (before $3.29) and Pro $8 (before $6.63)
13 Mar 2013 – We've added information about password protection.
08 Feb 2013 – New pricing plans: Starter and Pro plan.
17 Dec 2012 – New features: site search, header slideshows, custom footer and more. Our review.
03 May 2012 – Quite a few additions: an iPhone app, the Button Element and more template flexibility
17 Jan 2012 – Video review and video page added
22 Nov 2011 – We checked Weebly's server performance and it has done pretty well.
20 Jul 2011 – Review of Weebly's mobile website
17 Mar 2011 – General update
12 Jan 2010 – General update – support not reviewed at this time.